Pastiche | A Makers Market
December 13th from 5pm-8pm and Saturday December 14th, 1-5pm
Join us for our fourth annual Makers Market at CLICK, featuring a variety of hand crafted art, goods, and gifts by local artists and companies! What better way to support our local economy and artists?
2019 Artists include:
Handmade silver & copper jewelry
Hand woven with Style
ArteSana is a non-profit social enterprise that expands opportunies for women impacted by systematic inequalities in Holyoke, MA
Handcrafted wooden essentials by Greg Kline
Simple. understated. tactile.
Beautiful pottery by Cher Willems
Extraordinary art from ordinary objects.
Raw. Handmade. Natural. Created by families of Las Malvinas, Dominican Republic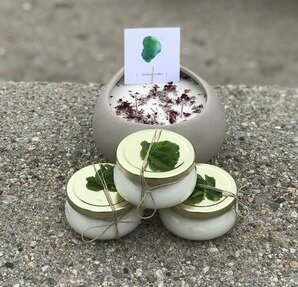 Candles for skin and mood
Passionately crafted from the fantastical creatures to the home decor for you and the fairies - there will always be something special to behold.
Clothing Company
Hand printed textiles steered by the love of the craft and a commitment to social justice by Carlos Pena
functional art from salvaged and vintage materials by Jen Dieringer
Art Furniture, Railings, Sculpture
Bowls and utensils from our trees
by Siegfried Haug